Watch now and learn how to tap into the power of your commitment.
When I set out on my journey to lose over 100 pounds, I WAS NOT setting out to lose over 100 pounds. I was setting out to find a way to feel better.
I had no goal of losing a certain amount of weight. I just wanted to feel alive in my body again.
My point? If you struggle with feeling better, you're not alone. 
I am sharing my journey so that you don't make the same mistakes I did.
I believed the stories I had about myself.
I didn't know what forgiveness was and so my life has been a perpetual lesson in letting go and learning how to forgive.  
What does forgiveness have to do with weight loss? Everything.
Whatever the issue is, it is never the root.
In fact, the premise of all my work is that our biography becomes our biology.  
Our biography is an interpretation of our circumstances that we have accepted in a particular way.  We can shift our perception and grow closer to peace.  
A shift in perception is how A Course in Miracles (ACIM) defines a miracle. 
I have been fortunate to experience so many miracles and I want to show you how!
I have had many incarnations in this one lifetime. 
I was an athlete, a musician, a chef, a biochemist, a professor, and now a coach.  
As a coach, I embody all of my previous iterations and I have an opportunity to share more of the lessons I have learned and am still learning.  
Want to now what helped?
The power of commitment 
This changed my life over and over in the most beneficial ways. 
Making a commitment to myself was the beginning of my self-love journey.
An overused adage "it's the journey not the destination" and it is of no help if you aren't feeling it.
We are conditioned to believe that the destination is where its at! 
"I just need to lose 30 pounds." 
"I just want to make senior VP and get a raise and then I will be set!" 
"I want to snatch 100kg and then I will be……."  WHAT?
You won't be that thing then because you aren't letting yourself be that thing now.
We don't arrive somewhere. 
We inch our way toward what we think will make us happy and along the way we find another path and follow it toward happiness and along the way to that we find another path and follow it, and all the while, if we pay attention, we are either experiencing more happiness or more frustration.  
Both of those experiences can guide us toward our own North Star—in fact no matter what you are doing you ARE on YOUR path. 
The trick is to ask yourself better questions.
On my 51st birthday I felt like maybe I finally had a clear concept of letting go and had the term "AMOR FATI" tattooed on my hand, right where I can see it when I grab a barbell.  
Amor fati is a Latin term meaning to "love your fate".  Very simply it means love what is, as it is.  Stop trying to change things, people, situations, self…….
Memento mori, Memento vivere —don't forget you have to die, and don't forget to live!
Want more clarity about the life that you want? Download the free worksheet below.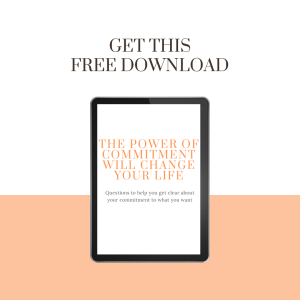 Remember, the reason you're here is to learn to know yourself better. 
This journey is about self-love. 
Enjoy the worksheet, couple it with consistent practice and I'll check back soon!